Saira Khan picks her top reads of 2015
The broadcaster, founder of Miamoo and runner-up in the first season of The Apprentice chooses her favourite books from the past year.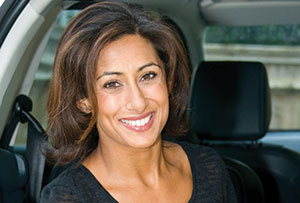 80/20 Sales and Marketing: The Definitive Guide to Working Less and Making More by Perry Marshall
This should be essential reading for anyone in marketing and sales. The author, a leading expert on Google AdWords, examines the '80/20 Principle' - that 80% of your results comes from 20% of your inputs - and how it applies to growing your business by acquiring more visitors to your website, scaling traffic, dominating markets, and sales conversion. His advice is to outsource everything that is a low-value use of your time. He also challenges you to say how much an hour of your time is worth.
---