Sales bottom out at Topps Tiles
Thinking of re-tiling your bathroom? No? You're not alone. Trading at Topps Tiles is down 6.9% on last year as cash-strapped Brits make do and mend.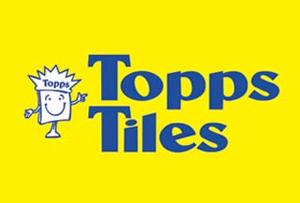 When the housing market takes a tumble, DIY stores, furniture retailers and home furnishing shops tumble along with it. In today's contracted housing market, hampered by poor lending and property prices that have far outstripped wage increases, no one is moving. You don't move, you don't redecorate. And that's bad news for companies like Topps Tiles.
Turnover at the Leicester-based firm has dropped from £182.4m in 2010 to £175.5m this year. Chief executive Matthew Williams pins a portion of the blame on the looming recession. 'There has been relentlessly negative news,' he says. 'People may not understand the eurozone crisis but they understand bad news when they hear it.'
These full-year figures aren't actually all that bad, especially taking into account that the 2010 report comprised 53 weeks compared to 52 for 2011. But Williams will still be hoping for a surge in consumer confidence (AKA spending) to soothe investors in the next quarter. He's hardly brimming with optimism, though: 'Looking ahead, we expect economic conditions will remain difficult in 2012, with consumer budgets again under pressure.'