Sales slump continues for big supermarkets
Tesco, Morrisons, Sainsbury's and Asda have all lost market share since this time last year.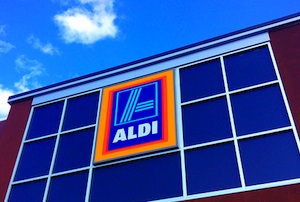 Hardly a day goes by without more bad news for Britain's 'Big Four' supermarkets. Today market research firm Kantar Worldpanel released its latest analysis of the grocery sector, which showed Asda, Morrisons, Sainsbury's and Tesco are still under siege from the German discounters and their more well-heeled colleagues at Waitrose.

Crisis-hit Tesco's share of sales in the three months to December 7th was down 2.7% on last year to 29.1%, although this is the lowest fall Kantar has recorded since June. At least its CEO Dave Lewis can take some heart from the fact it's not the worst performance of the Big Four – Morrisons was down 3.2% to an 11% share. Sainsbury's was down 1.8% to 16.5% and Asda was down 1% to 16.7%.

Predictably, much of this is down to the success of the German discounters. Aldi has had a stonking year and now commands 4.9% of the market, up 22.3% on last year, while Lidl's share has increased by 18.3% to 3.7%.

Meanwhile, Waitrose has continued its daintier run of success, increasing its market share by 6% to 5%. The data also revealed the grocery market as a whole grew by 0.1% in the period, up from a fall of 0.3% in the three months to November 9th. This slight increase was mainly due to shoppers buying more stuff than the same time last year.

'Britain's supermarket price war is ramping up ahead of the all-important Christmas period,' said Fraser McKevitt, head of retail and consumer insight at Kantar Worldpanel. 'Cheaper groceries are an early Christmas present for shoppers, saving them £182m in the past 12 weeks alone but this puts pressure on the supermarkets.'

McKevitt added he expects this deflation to continue well into 2015. The Big Four better dig in as this is a price war that definitely won't be over before Christmas.