Sam Baker: 'It's when you feel invincible that someone cuts you off at the knees'
Meet the co-founder of The Pool at Inspiring Women in London on November 19.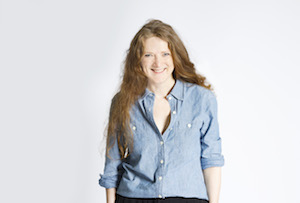 Who has inspired you in business?
Before we launched The Pool I would probably have reeled off a list of smart, high achieving women - Sheryl Sandberg, Tina Brown, etc - but now I have a healthy respect for anyone who has found their way through the start-up maze. From raising investment to mending the printer, nothing can prepare you for its many special challenges. So everyone who ever started a business and lived to tell the tale is inspirational in my book. Even more so, someone who's done it twice (stand up Tamara Mellon, Jo Malone).
What has been your biggest setback and how did you overcome it?
So many. Setbacks are inevitable, if not vital. It's almost more dangerous not to have setbacks because it makes you feel invincible and it's when you feel invincible that someone comes along and cuts you off at the knees.
What is the biggest challenge still facing women in business today and how should it be solved?
As many women as men are graduating from university, the pay gap is negligible up to the age of 30 and then... what? We're being shut out of leadership positions in pretty much every industry and hitting every kind of ceiling conceivable. If I knew the solution I would be way richer than I am now, but what I do know is that Western business culture is incredibly male. That's whether you're talking about companies with a social culture that discriminates against people (women) who don't want to play the requisite games; the tech industry, which has turned out to just be transferring power and funds from one group of powerful white men to another; or the investment industry, where the 90% male investors tend to invest in other men. I've worked in industries predominantly staffed by women my entire life, and the top boss has rarely been a woman.