Samsung wants to be more like a start-up
The Korean electronics giant says it wants to get lean and nimble. Good luck with that.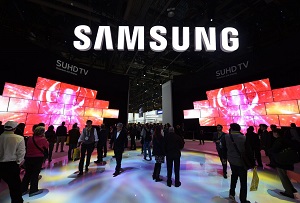 Samsung is the world's largest smartphone manufacturer but it has a problem. In January it admitted that it will struggle to maintain profits this year after sales of its phones dropped off in 2015. While Apple has similar challenges it at least benefits from its cultishly popular brand, and Samsung has cheaper Chinese rivals Huawei and Xiaomi nipping at its heels.
But don't panic, Seoul's finest have got a solution. They're going to turn the electronics giant, which employs 300,000 people and generated revenues of 200 trillion won (£121bn) last year into a start-up. 'We aim to reform our internal culture, execute as quickly as a start-up company and push towards open communication and continuously innovate,' the company said in a statement, according to Reuters.
It's not the first corporate giant that has sought to emulate its smaller competitors, and with good reason. They can adapt more quickly to changes in the market, because their lack of bureaucracy makes it easier to change things. Their costs are lower. And their workers, free from the chains of rigid corporate culture, are often happier and more productive as a consequence.