Sara Murray: Just because you're small, doesn't mean you can't pack a big punch
Good customer service is not the sole province of large companies, argues Sara Murray, founder of Confused.com. Here are her six top tips for creating a customer engagement strategy to rival the slick FTSE 100 set.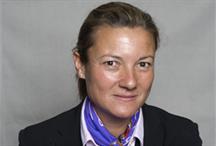 Modern technology has empowered small businesses to be as, if not more, responsive, reactive and personalised in their dealings with customers as their FTSE 100 counterparts. This could be anything from listening out and reacting to dissatisfied customers on Twitter, or sending a birthday mailer when your customer database reminds you its coming up.

I was therefore somewhat surprised to read research from the Epson Business Council finding that only 29% of British small business owner/managers thought that customer service will be a critical market differentiator in the current climate – less than half the number of our European peers. From my experience building Confused.com and my current business Buddi, customer engagement is absolutely vital for building lasting, profitable customer relationships.

In order to be effective in a year of volatility, uncertainty and continued cost-cutting, at home and in business, companies will have to work harder to engage customers and persuade them to stay loyal in a competitive environment. After all, a cheaper online option is only a click away. So if you're a micro business and unsure where to start, here are a few suggestions:
Set out your points of differentiation clearly
Being 'cheapest' as a point of differentiation can work for some, but for many it is a zero-sum game – businesses need some margin to turn a profit. In a commoditised market, such as the price comparison market we were in for Confused.com, those points of differentiation needed to be explicit. To do this well, you need a fantastic understanding of your customer base – research here is worth its weight in gold. Use those insights to refine your proposition without trying to be all things to all people, and you'll find you have a more loyal and more focussed customer base as a result.
Before cutting price and margins – look to alternate payment strategies!
Money may be tight, but people are still spending on things they value where they can. If your business model allows, investigate hire-purchase, subscription and leasing purchase options. Customers often prefer the lower up-front cash requirements and the tax benefits these options can bring, and, if you can improve loyalty, it can help reduce your need for more costly new customer acquisition strategies. Crucially, it avoids the need to erode your margins through bouts of discounting.