Sarah Curran of mywardrobe.com: Women want to see clothes on skinnier models
Sarah Curran, founder of online luxury fashion boutique mywardrobe.com, explains her best and worst decisions in business, and why she changed her mind about using normal-size models.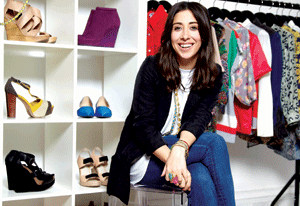 MY BEST DECISIONS
Releasing control
One of the best decisions I made was going against a founder's initial feeling that they know best and bring in experts to the business. As a founder, you have to release control, be it in PR, buying, technology or marketing to allow others to have ownership. It was a hard decision to make but it was the best one for the business, because I had been building it slowly and on gut feeling. I wasn't an expert in those areas and I wanted mywardrobe to be the best of the best.