How to save BlackBerry
BlackBerry is up for sale and there are plenty of interested parties buzzing around it. Simon Hayward from Cirrus considers what BlackBerry's buyer (whoever it will be) could do to transform the once mighty smartphone maker.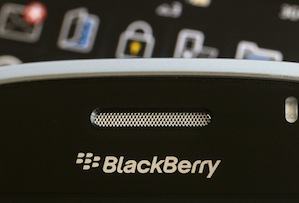 BlackBerry's leadership came in for a great deal of criticism when the once-mighty brand collapsed. Many industry experts said the company failed to innovate quickly enough and respond to the changing needs of customers.

Mike Lazaridis and Doug Fregin co-founded RIM, now known as BlackBerry in 1984 with a $15,000 loan. By 2008 the company was worth $77 billion and the ubiquitous BlackBerry was regarded as so habit-forming it was often referred to as the 'CrackBerry'. Could the company ever reach those dizzy heights again?
Lazaridis and Fregin are considering a bid for the company, rumours are flying that Facebook is mulling one over too, Fairfax Financial has already put a bid in and Chinese computer giant Lenovo might throw its hat in the ring also. Whoever does cough up and buy the company, the difference between it reinventing itself or dying a death will be down to its leadership.
IBM was once the world's leading provider of mainframe PCs. It successfully reinvented itself as a global services provider. Kodak, on the other hand, didn't reinvent itself and collapsed because it failed to keep pace with the shift from film to digital technology. Will BlackBerry be an IBM, or a Kodak? Many are already writing it off as the latter.

I believe there are three main topics to address: insight, speed and connection. This is based on a combination of insights gained from working with clients in this area, alongside research across a range of studies and articles looking at digital leadership.

Insight:

When Apple entered the smartphone market, BlackBerry's position looked unassailable. The widely-held view is that BlackBerry's success led to complacency, while Apple was busy tapping into the zeitgeist and customer desires. Intel CEO Andy Grove said in his book, Only the Paranoid Survive, that organisations who sustain long-term success have regular mechanisms to tap into the industry's periphery - the place where new trends and technologies emerge.

Speed:

By the time BlackBerry realised it was in trouble, it had left it too late to react and simply didn't have the agility to respond swiftly enough. Steve Jobs built a philosophy at Apple which he likened to a start-up company long after it had become a vast organisation. Meetings are held in small groups, decisions are made quickly, and there is a conscious resolve not to adopt an unwieldy corporate culture. Tim Cook's more inclusive leadership style appears to support this with an increase in shared responsibility, underpinned by his renowned operational excellence.

Connection:

One young intern working at BlackBerry HQ during 2010 described it as a 'dungeon' and said it was 'like working at an insurance company but they're trying to make technology.' BlackBerry's corporate culture was a long way away from innovative environments such as Apple and Google, where employees are encouraged to be collaborative, experimental and creative, and to look for ideas inside and outside their organisations. If Facebook were to buy the company, it could certainly help with that. The smartphone revolution, and subsequent apps phenomenon, is largely driven by critical connections that draw together trends, desires, competition and innovation.

By combining the three factors above, leaders can enable their organisations deliver ever-increasing value to customers. A well-connected leader will get increased insight from people inside and outside the organisation - fuelling ideas to create competitive advantage. In our unpredictable world, leaders need to take risks, experiment, and make mistakes. They need to be adaptive to be innovative.

Whether or not Lazaridis and Fregin's bid reaches fruition or Facebook steps in, BlackBerry's future success will be determined by its leaders. Whoever those leaders are need to recognise and build on the brand's heritage while accelerating transformation – and taking employees, shareholders and customers on the journey.

Simon Hayward is chief executive of Cirrus, a leadership and brand engagement specialist.