How to save money on your property portfolio
In a recession, companies need to make the most of all their assets and look for savings across the board. John Gotley, MD of managed office solutions firm Portal, has ten tips for reducing the cost of your commercial property.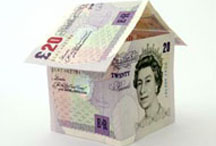 These days, business owners and senior management aren't as obsessed about the office on Berkeley Square or a floor in the Shard. It's not about kudos when the national economy is in a downturn. They want a property portfolio that works with the longer term goals of the business. This means greater cost transparency, and a degree of flexibility when it comes to negotiating rates and contract models. Here are ten ways to ensure that your property portfolio works for you.
1. Compare and contrast the property models
When comparing property solutions, whether it's a lease, purchase or managed solution, you need to research the long-term costs before committing. Independent organisations such as Actium Consult who produce the industry benchmark standard Total Office Costs (TOCs) survey will enable you to perform like-for-like cost comparisons.