Sayonara growth! Japan's economy shrinks
The global downturn and anti-Japan sentiment in China have caused a fall in Japanese exports. As a result, Japan's economy shrunk 0.9% between July and September.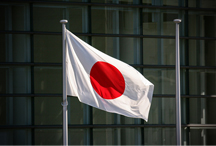 Japan's economy just keeps on contracting: GDP is down 0.9% on the previous quarter and 3.5% on this time last year. And the problems are manifold. Falling demand both at home and abroad have squashed growth, capital expenditure has dried up, and many businesses have yet to recover fully from the earthquake and tsunami last year.
The downturn in the US has really begun taking its toll too. And exports aren't the only problem. US investors have been ploughing all their cash into the 'safe haven' yen over the past year, driving up the value of the Japanese currency 5% since March and making it even more expensive for American and European companies to buy Japanese. And with China - Japan's largest trading partner - spurning Japanese exports, the decline is set to continue. You can find out more about the reasons for Japan's economic decline in this feature.

Even tech giant Sony is taking a battering, with Moody's Investors Service slashing its credit rating to just one notch above junk. The Nikkei lost shed 0.9% of its total stock value following the news, dropping to 8,676.44.
It's not surprising that the markets are spooked. Despite attempts by the Bank Of Japan to kick start the economy by extending its asset purchase programme by 11 trillion yen ($138bn; £86bn) and offering unlimited loans to banks to encourage lending, analysts believe that the demand is simply not there: companies are waiting for the economic environment to settle down before making any significant investments.