Scandal-hit Volkswagen's sales are surprisingly racy - for now
Anyone would think consumers didn't care about the environment.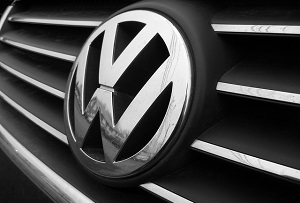 Nobody wants a reputational crisis. Having your name dragged through the mud isn't generally conducive to business success. But it seems being pilloried in the press doesn't always lead to a drastic reduction in sales – at least not immediately.
Despite the revelation that it has been fiddling its diesel emissions testing, figures published today show that Volkswagen Group's EU sales were actually up year-on-year in September by a not insignificant 8.4%. That contrasts sharply with the almost 25% that its share price has dropped by in the past month.
The crisis did only emerge on September 18th, but any serious dent in revenues in the following couple of weeks would surely have been detectable in the figures. VW's growth is only slightly behind the 9.8% expansion of the new car market as a whole, despite the fact it has the largest market share.