Scandal-hit Volkswagen's UK sales have plummeted 20%
Consumers haven't reacted well to the auto maker's emissions cheating.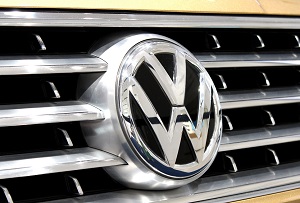 The motor industry did pretty well in the UK in November – the total number of new car registrations was up 3.8% year-on-year and 8% compared with October, according to the SMMT. But the joy wasn't shared by everyone in the industry.
Sales at Volkswagen Group, which sensationally admitted cheating emissions tests in October, have absolutely tanked. Sales of its eponymous brand were down around 20% on October, but the misfortune spread across the wider group as well.
Skoda sales fell 11% and Seat a whopping 23.8%. Its more premium brands held up better, but Audi and Porsche sales still fell 0.8% and 4.4% respectively. This looks like a pretty decisive answer to the question, do scandals like this (which, let's be honest, don't directly harm consumers all that much) seriously weigh on performance?