Scotland's minimum alcohol price might not be legal
Whisky producers will be raising a cautious toast this Christmas.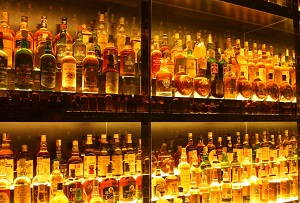 The Scottish Government's might need to rethink its plans to impose a minimum price for alcohol after the European Court of Justice said it might not be legal.
The SNP wants to force retailers to charge a minimum price of 50p per unit, but the court said such a move would be contrary to EU law if other policies including higher levels of alcohol duty wouldn't be effective in reducing consumption. The rules would mean a typical bottle of wine couldn't be sold for less than around £4, a litre of hard cider would cost at least £4 and a six-pack of Stella Artois would cost at least £7.50.
The minimum price of a bottle of 40% ABV whisky would be £14. You might think that's low compared to the cost of a single malt, but the Scottish Government's own impact assessment found that 72% of all whisky is sold for less than the proposed minimum. The industry was unsurprisingly concerned. Today's news will be seen as something as a victory.