Scottish whisky: by no means on the rocks
Women don't drink it, the young don't get it - but demand for Scotch malt whisky is flourishing. MT visits Islay - home to eight distilleries - to find out what makes such an export winner.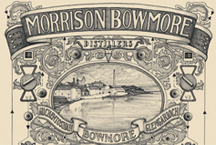 It's a reasonable assumption that, having survived at least 700 years of ups and downs, the Scotch whisky business will make it through the latest global economic hiccup. Scotch has a battle-scarred history: going back centuries, it has endured hefty taxation by moralising, revenue-hungry governments; it has fought off imitators from the US, Japan, Australia, India and even Wales; and most recently, it has been trying to find a way to combat the onslaught of white liquors such as vodka - charging ahead with a 3.5% annual production increase for each of the past 20 years - which are cheaper and easier to produce and more acceptable to the immature palates of the global young.
Whisky also shares with the rest of the alcohol industry the considerable threat of concerns about the effects of drinking on health - although the numbers who can afford to binge-drink their way through a £40 bottle of 12-year-matured single malt are fewer than those who drown their spirits with lashings of Red Bull.
Despite seeing worldwide sales fall off a cliff after the crash of 2008, they are currently surprisingly bullish north of the border. A total of six new distilleries has been constructed in Scotland since 2005, the latest being the mighty Diageo's £40m Roseisle plant, which can pump out 10 million litres per annum. Scotch exports still generate £3.13bn annually for the UK's trade balance, with 87 million cases shipped worldwide in 2009 - it accounts for a cool quarter of our food and drink exports. What's more, due to a process of 'premiumisation' - a move upmarket from blended whiskies to costlier single malts - that total export value has risen by 40% in the past decade. The industry employs 10,300 and contributes £600m each year to the chancellor, a sum for which he should be thankful.