Scottish Widow heads to Aberdeen
Aberdeen Asset Management today confirmed it had entered into a deal to buy Scottish Widows Investment Partnership for £550m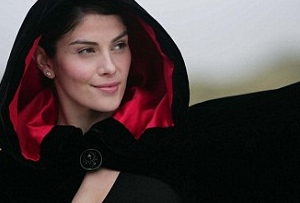 In a triumph of nominative determinism - or at least one of the most geographically satisfying private equity buyouts of the year so far - Aberdeen Asset Management today announced it has entered into a 'definitive agreement' to buy Scottish Widows Investment Partnership off Lloyds.

Under the all-share deal, Aberdeen will pay about £550m for the group - just under the £600m figure expected by analysts. But what's £50m between friends, eh? Particularly when the deal includes a £100m payment five years down the line if the group is doing well...

Lloyds, on the other hand, will be handed a 9.9% stake in what is about to become Europe's largest independent fund manager. Between them, Aberdeen and SWIP have about £350bn of assets under management (£200bn is Aberdeen's, £150bn is SWIP's).

The sale is the latest in a long series of moves designed to position the bank for reprivatisation. In the past three months alone, the government has done an experimental mini-sale of shares, it's separated off its TSB arm in preparation for a float by the middle of next year, and it's sold its Australian assets.

The sale of SWIP will allow Lloyds to focus on its retail banking and corporate lending arms without worrying about the high-stakes business of private equity. Taking SWIP off its balance sheet means it'll be easier for Lloyds to meet new capital requirements imposed on banks - but at the same time, it still has that share in Aberdeen, which will keep new shareholders happy. In final results published this morning, Aberdeen posted pre-tax profits of £482.7m on revenues of £1.1bn, up from £347.8m on £869.2m revenues last year. Juicy.

For fans of cut-glass cheekbones in windswept surroundings, the good news is that this isn't the end of the Scottish Widows lady: Lloyds will retain the brand's life insurance and pensions businesses, which means she'll be trekking through various aesthetically pleasing parts of the Scottish highlands for some time to come.

MT would like to take this opportunity to air its concerns about that heavy black cape she wears. Is it breathable? As part of the deal, we'd like to see the sensible types at Aberdeen insisting on something more practical. Someone give that woman some Gore-Tex.