'Scrap the 50p tax rate' say 500 UK entrepreneurs
A consortium of business leaders has demanded an end to the 'populist' tax, claiming that it both reduces government income and damages the economy.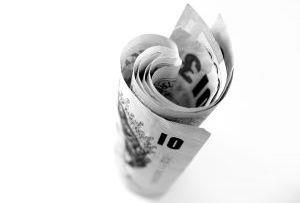 In a letter to the Telegraph from the owners of 537 SMEs, all employing up to 1,400 people, the group chancellor George Osborne for heaping extra financial pressure onto British businesses at the same time as demanding increased economic growth: 'The tax, which is in effect a 58p tax after national insurance is taken into account, puts wealth creators like us in a very awkward position,' it says.
The 50p tax rate was introduced in April 2010, and was directed at those earning more than £150,000. But it was always meant to be a short-term measure and patience among the business community is wearing thin.
Several of the signatories have added personal stories to the letter, explaining how the 50p tax rate has impinged growth. 'This tax prevents me from expanding or investing into my business,' says Maurice Shearman of Ace Moulding Services. Andrew Denny, MD of printing machine manufacturer Fix-a-Form International, says: 'With the Government taking half of what I earn, I ask myself who am I working for? Why do I bother? Why don't I just close the business and become something else instead? If you earn your money, you're resented'. And 'Stop killing the goose that lays the golden egg,' adds Chris Jenkins, MD of BWS Security Systems.