Secret Diary of an Entrepreneur: Conferences and shredded nerves
Normally conferences are quite fun. But at the moment, everyone's too nervous to enjoy them.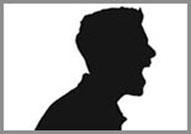 Some brief respite from my new business woes this week; I spent a day at an industry conference, where I was on the panel for one of the debates. And if I don't tell you which one, or what the topic was, don't worry - you're not missing anything exciting. Suffice to say it wasn't about the wisdom of launching entirely new product lines in the middle of the worst recession since the war, or I might have been a bit conflicted. Generally speaking I quite like going to conferences. I was talking to my friend at the weekend and she couldn't believe how much these things cost. 'Isn't it a complete waste of money to be spending that much on a jolly when there's a recession on?' she asked, in her inimitable bull-in-a-china-shop way. [CLICK HERE TO READ MORE AND COMMENT].