Secret Diary of an Entrepreneur: Does job-sharing ever work?
Job-shares can help you avoid redundancies. But I'm not convinced they're good for business.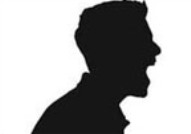 An entrepreneur I know was boasting to me the other night about how flexible working has helped him get through the recession without a single redundancy. Apparently he offered everyone the chance to set up a job-share or spend more time working from home – and got enough takers to avoid lay-offs. I made suitably approving noises, and I even meant it to an extent – anyone who's managed to keep people in work deserves a pat on the back. But although this probably sounds harsh, I'm not sure job-sharing is necessarily a better business option than redundancy...

The big fallacy of job-shares is that if two people do half a week each, you end up with a full-time equivalent. But you don't really. Inevitably, things end up falling through the cracks between the two, or deadlines get pushed back, or service levels suffer. As a business, you only have half the amount of knowledge of the role present at any one time. So when random questions come up, as they invariably do, you've only got a 50-50 shot of being able to answer them.

And that's the best-case scenario. It gets even more complicated if the two people concerned don't actually like each other - which, in my experience, is pretty common. And I'm not totally surprised: if you're doing exactly the same job as someone else, with exactly the same responsibilities, it's hard to avoid an element of competition creeping in (after all, you've got no excuse if they're better than you). Equally, if one thinks the other isn't pulling their weight, it can quickly lead to resentment. Of course in an ideal world, both parties would see that it's in both of their interests for the arrangement to look good, and thus make the other's life as easy as possible. But it very rarely seems to work like that.

So the end result of all this is that nobody winds up happy: the two people are miserable, because as far as their manager is concerned the best they can do is half a job, and they might end up pulling their job-sharer's hair out. And it's bad for the business, because in this case a half plus a half doesn't necessarily equal one.

In fact, as I see it, just about the best thing to be said for this kind of arrangement is that your willingness to do it tends to go down well with staff – not only with those who want to take advantage and spend more time with their children/ video game collection/ unfinished screenplay, but even among those who don't want to take it up. I'm not convinced that this guy's solution made his company anything other than less productive. But I bet it made the staff feel a lot happier about working for him.