The secret to using humour in business
Get it right and build a connection, but get wit wrong and you'll bomb, says Greg Quinton.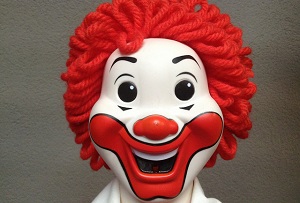 Victor Borge once said: 'Humour is the shortest distance between two people'. Marketers have long hoped the same is true of brands and consumers. The theory is that humour creates a shared emotional connection and invites something in return. The psychological term is reciprocity – if we receive the mental reward of an instant recognition moment, we feel inclined to give something back.
Businesses that use intelligent humour in the way they market themselves to consumers can turn that connection into cash. A sense of humour is something we all prize in others, and ourselves so if brands can demonstrate their 'great sense of humour', then it follows we will be attracted to them.
But what is funny? As in life, in marketing 'funny' can be crass or vulgar or just doesn't hit the mark. But one particular form of humour works really well.