Secretaries still getting a raw deal
Secretaries are more qualified than ever, but are still being taken for granted by unappreciative bosses.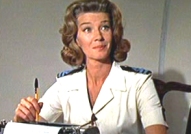 A report by training and development company Global PA Network and Kingston University found that secretaries aren't what they used to be: 79% rarely do audio typing, while 72% hardly use that old staple, shorthand. Instead, they are taking on high profile tasks like staff and budget management, with 25% even deputising for their managers. Whether as a cause or a consequence of this, over a third now have some sort of higher education, compared with 10% in 1992. In fact, the term secretary is a bit old fashioned in itself; most prefer 'personal assistant'.

But some bosses are having trouble adapting, according to the report's authors, Global PA Network founder Rosemary Parr, and Kingston's Katie Truss: they reckon that the predominance of women in the profession means that bosses continue to expect secretaries to perform personal tasks for them. 'The perception of the role is stuck in a time warp from 40 or 50 years ago when secretaries were seen as surrogate wives or housekeepers,' said Parr. 'Now they are more like management assistants: they need to be their managers' second brain.'

The report cites some pretty ridiculous examples: one secretary said she had to bathe her boss's mother, and another apparently had to research a child's homework. In all, 36% felt that they had been asked to go beyond the call of duty. And that figure obviously doesn't include those who were happy to perform such personal tasks for their boss.

Some might argue that if an assistant's job is to make sure their boss can work efficiently, that could include making sure his or her personal life run smoothly. But Truss says that while it might be tempting to abuse seniority, getting secretaries to perform tasks not related to work is demeaning, and a waste of company money. Besides, bosses' poor attitudes don't normally end at what they expect assistants to do: nearly a quarter of secretaries claimed that they had been bullied or harassed. So if bosses do depend so much on their assistants, they should probably start treating them with a bit more respect, or they're unlikely to have them for long.

In today's bulletin:
BP shares soar after 50% drop in profits
Barratt has a bee in its bonnet over Royal Mail strikes
Editor's blog: What to make of Warren Buffett?
Is Twitter and Facebook use costing UK plc dear?
Secretaries still getting a raw deal