Security smokescreen: the hidden truth
Imagine you lost a data stick containing confidential customer information and are facing a fine that could, potentially, cost your business 2% of its annual turnover. Now, imagine you had the chance to cover it up and pretend it had never happened. Would you take it?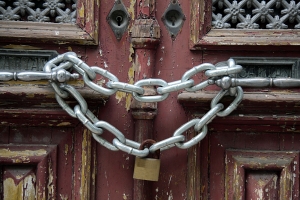 It was recently discovered that businesses have been looking to exploit a loophole to avoid paying data breach fines associated with the inadvertent disclosure of sensitive information. Some businesses have been looking closely at a clause that suggests they would not be fined if they volunteered for an audit by the Information Commissioner's Office (ICO).
Unsurprisingly, some companies are considering keeping quiet about breaches and deleting data trails that prove they were aware of those breaches before 'voluntarily' requesting an audit from the ICO.

What businesses may be choosing to ignore is that there is much more to lose from a data breach than money. The consequences of data loss can be far more devastating than a dressing down from the ICO, or even a hefty fine.
Information is the lifeblood that flows through the heart of any organisation. When the information is exposed, either by accident or as consequence of malicious intent, reputation, customer trust and market share are all put at risk. With such damning consequences, it's hardly surprising then that some businesses might choose to conceal the facts.