How to seize the opportunity
The How To Issue: Success isn't always down to luck. Here's how to seize an opportunity when one arises.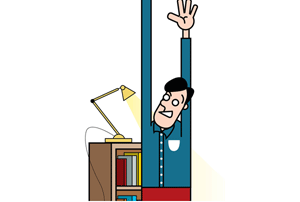 When we look at the world at large, as well as our personal lives, it's easy to believe that randomness happens.
Stocks rise and fall unpredictably; we get married to someone we met by chance. And yet, when it comes to business, we think we can plan our way to success. We often require extensive market analysis to justify our actions. We place a lot of emphasis and time on creating the right strategy.
Moreover, because we have become experts in our field, we think we know the rules for success.