How to make yourself heard in meetings
Here's how to avoid floundering and cope with those who hog the floor.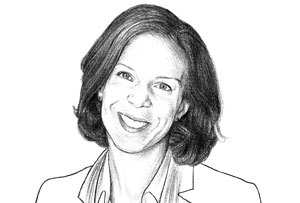 Got many meetings this week? If you're anything like most of my clients, it will be at least four. And how many of those do you feel will make a positive difference to how you or your work is viewed? For many, the answer is often 'not enough'.
Meetings should be easy. You show up, say what you want to say, an action or decision is agreed, job done. Unfortunately, it doesn't always work that way. Others talk too much, there's no agenda, the chair is inept, and someone else beats you to the point you wanted to make. You speak too much or not at all, and at the end you're not sure anyone heard you anyway.
Let's be clear – there is not a huge amount you can do about all the other bad drivers on the road. (Although you can take the chair aside and offer feedback if they are routinely ignoring or overindulging particular individuals or groups.) But there is much you can do to improve your own meeting metrics.