How to sell your business at a killer valuation
Having an exit route planned is part the game for thousands of entrepreneurs, but if you want to cash in on the full value of what you've built, here are some tips to get the best offer from the other side...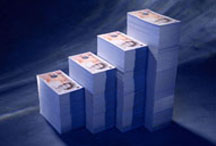 Establish an air of confidence
A company must have self-confidence in order to push itself forward. If you don't believe in your products or brands then why should anyone else? A lack of confidence spreads throughout an organisation like an illness, and that often begins at the top.
On the flipside if each member of staff takes pride in their work and a communal sense of achievement is established, then an outsider will see the company as something that they want to become involved with.