Senate takes a bite of Apple, sees terrible tax truth
The Senate committee has accused tech giant Apple of being 'among America's largest tax avoiders'.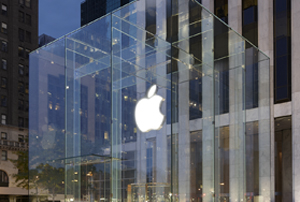 The US has joined the UK government in bemoaning the great corporate tax swindle. After poring over the accounts of some of America's largest companies, it appears that some of the biggest taxpayers are also the biggest tax avoiders. And Apple, says the Senate committee, is the worst of the lot.

The Senate committee has revealed that Apple uses 'a complex web of offshore entities' to avoid paying many billion of dollars in taxes. While the practice is not illegal, the iPod maker stands accused of cheating its home nation.

'Apple wasn't satisfied with shifting its profits to a low-tax offshore tax haven,' declared committee chairman Carl Levin. 'Apple sought the Holy Grail of tax avoidance. It has created offshore entities holding tens of billions of dollars, while claiming to be tax resident nowhere.'

Committee member John McCain added: 'Apple claims to be the largest US corporate taxpayer, but by sheer size and scale, it is also among America's largest tax avoiders. [It is] purposefully depriving the American people of revenue [by using a] byzantine tax structure.'

Indeed, according to the New York Times, Apple's Dublin-based subsidiary paid just 0.5% tax on $22bn in revenue back in 2011, and another subsidiary did not file a return anywhere. Separately, the Senate committee has found that between 2009 and 2012, Apple's tax strategy has moved at least $74bn out of the reach of the IRS.

Tim Cook will now have to appear before the Senate to account for Apple's actions. In a preliminary statement, Apple has bitten back at its accusers, saying, 'Apple complies fully with both the laws and spirit of the laws.

'Apple does not move its intellectual property into offshore tax havens and use it to sell products back into the US in order to avoid US tax,' continued the statement. 'It does not use revolving loans from foreign subsidiaries to fund its domestic operations; it does not hold money on a Caribbean island; and it does not have a bank account in the Cayman Islands.'

It's like when the school bully admits that he did steal the geek's lunch money, but let him get away without a 'wedgie' and a 'swirlie' to boot…

In Apple's defence, the tech giant does make the majority of its revenue outside the US; it doesn't make sense for the firm to repatriate the cash at great expense. Out of Apple's $145bn cash stockpile, only $43bn is sitting in US accounts. Indeed, Apple recently opted to raise $17bn through a bond auction rather than attempting to dip into its hoard. The move saved Apple $9.2bn in tax.

And Apple isn't the only US corporation in hot water over tax avoidance. Microsoft and Hewlett-Packard have also been interrogated over their complex tax practices – and both use offshore accounts in the Cayman Islands (hence Apple's thinly-veiled dig at the competition).

Apple has called for legislation that 'dramatically simplifies' the US corporate tax system, which currently ranks at being one of the most onerous in the world, with a basic rate of 35%. Instead, America's tax environment should be 'revenue neutral, eliminate all corporate tax expenditures, lower corporate income tax rates, and implement a reasonable tax on foreign earnings that allows free movement of capital back to the US'. Apple should ask for the moon on a stick while it's at it...
Of course, the supreme irony of the whole situation is that, having gone to such lengths to avoid tax, Apple can't spend any of its resulting cash pile because of the tax implications of doing so... Which rather raises the question, what's it all for?