Serbia woos British firms with zero corporation tax offer
With the threat of bankruptcy hanging over its head, Serbia is offering tempting financial incentives to encourage foreign businesses to invest. But is it enough?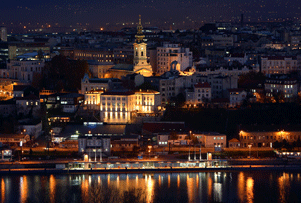 After spending much of the last few decades on the front line of politics, Serbia is now grappling with a new set of problems. The country's budget deficit is swelling, a quarter of its people are unemployed and, according to deputy prime minister Aleksandar Vucic, Serbia is 'virtually on the verge of bankruptcy.'

The country's public debt ballooned from around 35% of GDP in 2009 to almost 60% last year and its budget deficit is around 7.5%.

To stave off an impending crisis, the cash-strapped country is hoping British businesses can help relieve the financial strain. In an attempt to woo foreign investors, companies which set up shop in Serbia will get a 10-year corporate tax break, providing they invest €9m (£7.8m) in the country and create at least 100 jobs.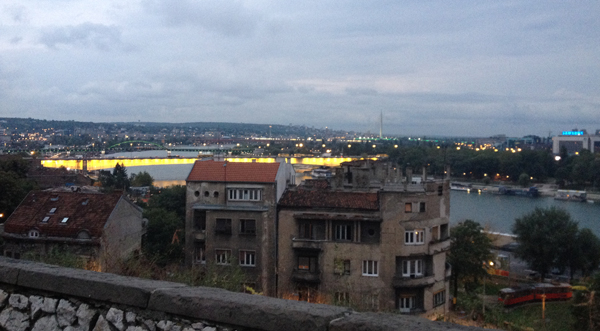 Belgrade is still struggling to overcome its troubled past
---

In the heart of Belgrade, a factory is pumping out 1,900 cans a minute for the likes of Heineken, Coca-Cola and Pepsi. Ball Packaging is one of Serbia's most successful foreign direct investment projects, investing €100m into its operations since coming to Serbia in 2004.

'We came here because we need to be close to our customers, and being in the centre of everything saves on transport costs,' says David Banjai, Ball Packaging's plant manager. 'The labour costs are also cheaper. A skilled person costs a lot less here than in Germany, for instance.'

Ball Packaging Europe, which is headquartered in Zurich and operates in 12 locations across Europe, produces around 1 billion cans a year. The business has been fairly recession-proof, having benefited from people opting to buy cheap cans from their local supermarket rather than go to the pub. Last year the firm's exports from Serbia rose by around 40% on 2011.