Seven management lessons I learnt building my start-up
The right strategy can give you a huge competitive edge, says Tushar Agarwal, co-founder and CEO of Hubble.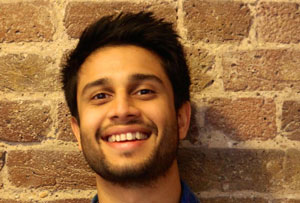 This time last year our start-up quadrupled in headcount from two to eight people within four weeks. From being a fresh-faced graduate analyst in an investment bank a year before, I had suddenly been catapulted into the CEO position of a small (but high-growth) company.
The past year has been a baptism of fire. However, the key thing I've learnt (after a lot of things going right and wrong) is that effective management can be a huge competitive advantage. This is so important for us as a start-up taking on incumbents hundreds of years older and hundreds of times bigger than us. Here are my seven key tips to getting it right.