Seven mistakes entrepreneurs make that kill their business
As your fledgling business starts to grow, its critical that you don't inadvertently strangle it in its infancy. Here are some early pitfalls to avoid...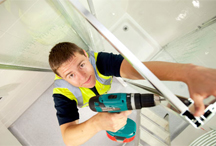 Doing too much yourself
Many business owners fall into this trap as they attempt to keep their costs to a minimum. But ultimately it can mean you get bogged down in day-to-day issues and fire fighting. Many kid themselves that everything is OK and only start to hire staff or outsource when the cracks are beginning to show. By then it can already be too late.
Thinking everyone will be as passionate as you