Seven questions CEOs should ask about search and social media marketing
Don't get bamboozled by search and social marketing 'experts'. Paul Hill of online marketing firm Further.co.uk has these seven questions to make sure you get real bang for your buck.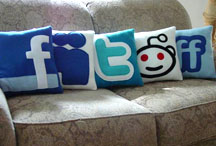 'We should have thousands of fans on Facebook. We should be top of Google's search rankings. While I'm at it, where is our mobile app? Everyone else has already done this, why haven't we?'
If you haven't said it, the odds are you've thought it.
Facebook is eight years old; Google is in its teenage years. The iPhone is in its fifth generation, the iPad in its third with a Mini version launched by Apple last month. These aren't new technologies any more. So why the hesitation to invest in digital channels? Doubt about the return on investment? Fear of an open-ended commitment of time, money and resources? Uncertainty about how these technologies work and how to make an impact?