Severn Trent bats away 'undervaluing' takeover plans
The water supplier has rejected a takeover approach from Kuwaiti and Canadian investors saying that it does not value the company highly enough.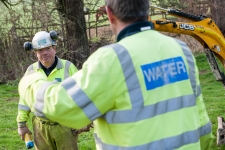 In a statement, the firm said; 'The Board of Severn Trent has reviewed the Proposal with its advisers and concluded that it completely fails to recognise the existing and potential value of Severn Trent.'
Looks like those would-be investors have been knocked for six.
To see how much the consortium valued Severn Trent at, click here.