SFO finger-wagging at G4S and Serco gets serious
The government has opened a criminal investigation into alleged overcharging for criminal tagging.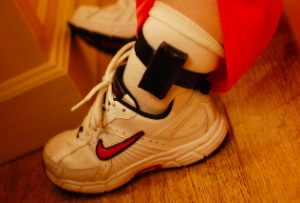 Things are progressing fast in the Serious Fraud Office's investigation into bad behaviour by security firms G4S and Serco: the body confirmed this morning that it has opened a criminal investigation into whether they overcharged the government on electronic tagging of criminals.

It's hardly surprising: politicians have been gunning for this for months, particularly after all the embarrassment caused by G4S' little Olympic security mishap.

Since the government began its investigation, the chief executives of both companies have stepped down: having survived the Olympics omnishambles, G4S chief executive Nick Buckles (the finest mullet in the FTSE 100) stepped down in May, while Serco CEO Chris Hyman (who sports a 'tache like no other) left at the end of last month as part of a reorganisation, saying it was 'time for me to step back'.

G4S confirmed the investigation, saying that it has 'today received notice that… the SFO has opened an investigation' and that it would 'co-operate fully with the investigation'.

Serco, whose shares fell almost 0.3% on the news, has yet to issue a statement.