'Shame' boards into cutting executive pay, says think tank
The High Pay Centre wants companies to publish CEO-worker pay ratios.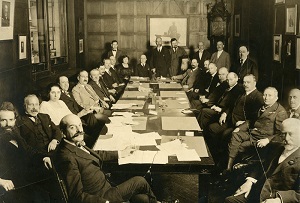 The pay of Britain's top bosses is undoubtedly high. FTSE 100 CEOs netted an average annual pay package of £4.96m in 2014, 183 times the median earnings of an average worker. Whether that's justifiable is a point of contention that can be argued until the cows (or fat cats) come home, but it's surely hard to disagree that more transparency would be a good thing?
Earlier this year the American Securities and Exchange Commission introduced new rules forcing companies in that country to publish the ratio between their top-earning and average employee and today there are fresh calls to do the same here.
'Pay ratios – revealing the gap between what is paid at the top and the middle of a business – could help bring back at least a modicum of shame or embarrassment into our boardrooms,' said Stefan Stern, director of the High Pay Centre. 'This would be a healthy development.' Maybe so, but that's not going to be a straightforward thing to achieve.