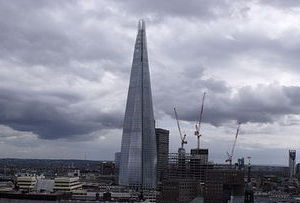 Shard is nothing but a 'monument to the munificence of Qatar'
Quote of the day: 'We have this massive pyramid slapped down here as a monument to the munificence of the Emirate of Qatar.' On the day that the Shard is being officially unveiled, Russell Gray, of the Bermondsey Village Action Group, dismisses Europe's tallest building as an overblown PR plug for Qatar. Access to the viewing platform has been priced at an exorbitant £24.95 - double the cost to ascend the Eiffel Tower in Paris. 'The price is yet another of the many examples of how the Shard is clearly at odds with the community in which it's defiantly planted itself,' says Gray.
Published: 05 Jul 2012
Last Updated: 09 Oct 2013
Find this article useful?
Get more great articles like this in your inbox every lunchtime