Shareholders don't hang up on Nokia
The phone-manufacturing giant today announced losses of £1.1bn in the last three months. Bad as it sounds, shareholders were actually expecting worse...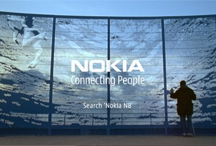 If we didn't know any better, we'd think that investors had lost their marbles, since today, Nokia announced that sales in the last quarter fell 19% to €7.54bn, and smartphone sales (where the company is desperately trying to make inroads) fell 34%. These may sound like absolutely catastrophic figures to the layman, but incredibly shareholders warmed to the company at the news earlier today.
With a company such as Nokia appearing to be in freefall as the smartphone market got away from it, investors will be pleased with anything that sounds better than they were expecting. The company has not used as much cash as investors originally feared: the company is sitting on €4.2bn net cash compared with the €3.7bn that analysts were predicting. In reaction to the news, shares rose 11.8%.
The company has been embattled ever since Apple's iPhone was released and disrupted the market to such an extent that Nokia found itself trailing behind both Apple and Samsung. The latter two now have the market all but sewn up, with rival manufacturers RIM (BlackBerry) and HTC struggling to make anywhere near the kind of gains they would like. But there are some positive signs that there may be life in the old dog yet: the firm has actually managed to shift four million of its new smartphone, the Lumia, which uses a Microsoft operating system.