The sharing economy is facing growing pains as it comes of age
Uber and Airbnb are having to deal with increasingly complex problems as they transform from idealistic startups to profitable businesses.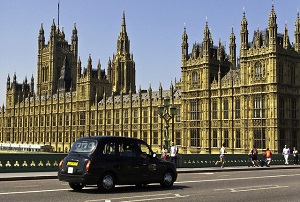 The leading lights of the 'sharing economy' all began with a similar premise – 'How can we help people put their spare resources to better to use?' Evoking words like 'collaboration', 'transparency' and 'trust', the likes of Airbnb, Lyft and Uber started out with ideas that resembled philosophical tracts as much as business plans. As they're increasingly finding out though, when your idea snowballs into a global business life isn't quite so warm and fluffy.

This week Airbnb, which lets users rent out spare rooms, was hit by revelations that 72% of its listings in New York were illegal - according to a report by the state's attorney general Eric Schneidermann. His analysis of four-and-a-half years of data found that 6% of users ran large-scale operations, controlling 36% of all transactions and generating 37% of revenue.

One has even bagged $6.8m (£3.9m) since 2010, suggesting some of the 'flat sharers' are serious commercial operations rather than someone occasionally renting out a spare room. Under New York law, conventional landlords are not permitted to sublet whole properties for less than 30 days, to prevent apartment blocks effectively becoming illegal hotels.
What must have inititially seemed like a simple idea becomes infinitely more difficult when you reach the size of Airbnb which, let's not forget, was only founded in 2008, but now has 800,000 listings in 192 countries.

Meanwhile, taxi app Uber has set tongues wagging again by sacking one of its drivers over a fairly benign tweet sharing an article which expressed concern over the safety of Uber drivers. Perhaps with an eye on the bad press it's been having, Uber quickly u-turned and said the decision was made by mistake, but this incident is unlikely to help the fractured relations it has been having with some of its own drivers of late.

The company was hit by protests in New York last month and has faced legal action from drivers in California who claim Uber doesn't allow them to accept tips. Labour relations get a darn sight more complex when you've got drivers in more than 200 cities. Its tax affairs have also garnered attention in Britain this week after TFL referred it to HMRC. Its Dutch operating company, Uber BV, doesn't pay tax in the UK, though it insists it abides by all applicable laws. Nontheless, Uber's in-tray is only getting fuller.

It's easy to empathise with both Airbnb and Uber over these hiccups. Both have emerged very rapidly in just a few years, both operate models which regulators are unfamiliar with, and both have to tailor their business models to significantly different regulations over many countries. It can't be easy.

But ultimately regulation is there for a reason. Lawmakers certainly need to get their act together and adapt policies to keep up with the way business is changing, but Uber and Airbnb must also respect the rules in the places where they operate. Otherwise, not only do they risk rubbing up regulators the wrong way, but putting off customers who don't like corporates that seem to be a law unto themselves.