Sharon White is the new Ofcom boss
The Treasury number two is taking over the regulator just as the telecoms industry goes through a wave of consolidation.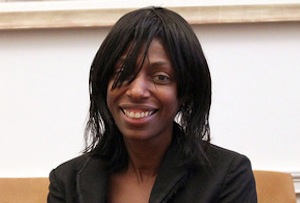 Sharon White, the second permanent secretary at the Treasury, has been announced as the new boss of Ofcom and at pretty interesting time. Just yesterday, BT said it had agreed to buy Britain's largest mobile network EE for £12.5bn - a move that no doubt the regulator already has its beady eye on.
White will take over in March next year with a salary of £275,000, Ofcom said. She has managed the UK's public finances since November 2013, and has a seriously impressive list of previous employers over the last 25 years, ranging from the UK embassy in Washington and the World Bank to the 10 Downing Street policy unit and Ministry of Justice.
The Cambridge and UCL-educated economist will become the first woman and black person to head Ofcom when she replaces Ed Richards, who is standing down this month after eight years in the job. She is also one half of public sector power couple with husband Robert Chote, who heads the independent Office for Budget Responsibility.