The Sharp End: Buying British for a day
How far can you get shopping only for UK-made goods? MT gives it a try.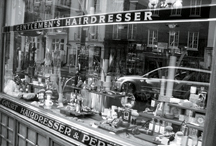 For MT's Best of British issue, my challenge is to spend a day using only British-made products. Even 40 years ago that wasn't easy: when the government ran an I'm Backing Britain campaign in the 1960s, its promotional T-shirts turned out to have come from Portugal.
The morning kicks off surprisingly well when I learn that my Lush shower gel is from Dorset. The company is so right-on there's actually a sticker on the bottle showing which individual made it. I start to think that perhaps this isn't going to be so hard after all.
The feeling lasts until I turn on the taps. You'd think that water operates beyond the limits of national boundaries, given that it comes from the sky. But when I pay the bills it's Thames Water that profits. And that's owned by Australian bank Macquarie. Five minutes in and I've already failed. I scrub hard as penance.