Shell bleeds black gold with $6bn loss
The oil giant falls down its own failed Alaskan wells as colossal impairments wipe out earnings.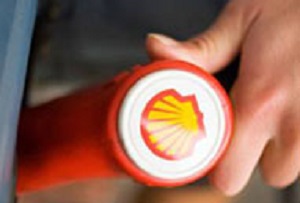 Royal Dutch Shell may be swimming in black gold, but this morning its P&L was positively smothered in red ink. The oil major reported a $6.1bn (£4bn) loss for the quarter to the end of September, a staggering fall from last year's $5.3bn profit.
The immediate cause of Shell's woes is an $8.6bn impairment as a result of the depressed oil price, more than half of which came as a result of the firm quitting its Arctic exploration near Alaska and its Carmon Creek thermal oil sands project in northern Alberta. Who'd have thought strip mining vast swathes of frozen tundra could be so expensive, eh?
Write downs are always going to be painful when you're in a commodity business that has $344bn in assets on its balance sheet, however, and they were to be expected. The deeper worry is clearly the the oil price war itself, and specifically how long Opec sheikhs will struggle to put upstart American frackers out of business by keeping supply artificially high even as Chinese demand wavers.