Shell in surprise £3bn Nigerian sell-off
Royal Dutch Shell to dispose of £3bn Nigerian oil fields, as government calls for more 'local control'.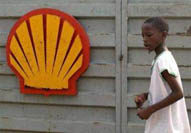 The Anglo Dutch giant is apparently seeking to reduce its reliance on Nigeria – where it has been operating for 70 years - as a result of the government's imposition of harsher terms on foreign businesses, due to start next month.
Although Shell's operations in Nigeria have always been controversial – take the allegations that the firm was involved in the infamous events surrounding the death of Ken Saro-Wiwa in 1995 for example – the country has remained one of the key drivers of growth for Shell for many years. So the announcement marks a major shift in strategy for Shell.