Shell's Arctic dream is over
The oil major's Alaskan adventures have been put on ice for now.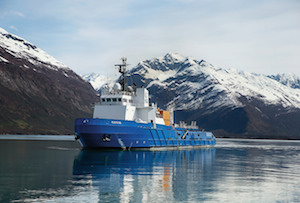 Shell's dreams of finding black gold beneath the chilly Arctic waters have been put on ice for the foreseeable future, after the oil major's drilling off Alaska came up short.
It said it found 'indications of oil and gas' in its Burger J well in Alaska's Chukchi Sea, but that 'these are not sufficient to warrant further exploration'. It also blamed 'the high costs associated with the project, and the challenging and unpredictable regulatory environment'.
Environmental campaigners, galvanised by the prospect of oil spills in the Arctic's untouched waters, claimed victory, with Greenpeace UK executive director John Sauven declaring 'the people won'.