Shire-AbbVie break-up: Why governments need to think before they tax
Governments want steady income. Companies want predictable tax bills. They should cooperate more.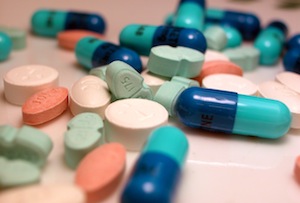 Get our your tissues: the Shire-AbbVie union is no more. The American pharma giant's board told shareholders it was no longer recommending the $51.5bn (£32bn) takeover, the biggest deal yet to be skewered by the US government's clampdown on tax inversions.

The tie-up was no-longer value for money, as the measures 'eliminated certain…financial benefits of the transaction, most notably the ability to access current and future global cash flows in a tax efficient manner', AbbVie said in a statement on Wednesday night.

Basically, the US government's new policy, announced on September 22nd, stops American companies shifting cash into new foreign subsidiaries to avoid paying corporation tax at home. AbbVie, which has a $10.2bn cash pile, a 'significant portion' of which is held abroad, only figured out its impact in the last few days.

Just two weeks ago, AbbVie's chief executive Richard 'Rick' Gonzales had written a gushing letter to Shire employees entitled 'An Inspiring Visit', saying he was 'more energised than ever about our two companies coming together'. Suffice to say that energy dissipated pretty rapidly once he realised all those tax savings had gone out the window.

Shire's shares were down another 7% in mid-morning trading, having plunged 22% to 4,012p yesterday when AbbVie said it was reconsidering the deal. Hedge funds including Paulson & Co and Elliott Capital will be needing some pretty strong painkillers, having enthusiastically piled into Shire after the takeover was pencilled in back in July (when it was worth $55bn – the drop in value is due to the AbbVie stock portion of the deal).

A more lasting lesson from this particular failed marriage is that a slapdash approach to corporate taxation helps nobody. AbbVie's statement is telling on this point: 'The breadth and scope of the changes, including the unexpected nature… introduced an unacceptable level of uncertainty to the transaction'.

Shire's bosses may not be thinking it now, but they and their business probably survived a close shave. Essentially, no matter how much Gonazales banged on about 'shared traits and values' the deal was always about one thing and one thing only - and that thing was not standard cost savings.
A deal premised on government policy was always going to be subject to the vagaries of politics and populism. Which is why companies need to lobby governments more effectively for transparent, predictable tax laws.

Of course, companies want lower tax bills and governments want as much as they can get without choking off growth and innovation, so any negotiation would be a classic case of game theory in action (if they can even sit down together - angry populists would probably stop that idea in its tracks).
But having to hurry out new rules because the impact of old ones haven't properly considered (or of other countries' laws – the UK's cut in corporation tax in this case), is not a good way to set policy – no doubt there will be more unintended consequences ahead. Both sides would benefit from more open communication and a steadier hand on the tiller.