Shire shells out $4.2bn for a dose of US drugmaker
The London-listed pharmaceutical company will pay $4.2bn (£2.6bn) for ViroPharma.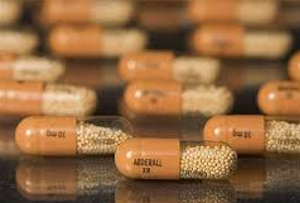 Pharmaceutical group Shire has announced it's buying up American drug maker ViroPharma for $4.2bn, in a bid to boost its rare disease portfolio. The LSE listed group has agreed to pay $50 a share in cash for the Pennsylvania-based company – a 27% premium on ViroPharma's last closing price.

ViroPharma makes Cinrynze medicine – which is used to treat rare genetic disease Hereditary Angioedema. The purchase follows a trend among global pharmaceutical companies, of focusing on drugs designed to treat rare diseases, as they lose patent protection on their more conventional drugs.

'The acquisition of ViroPharma will immediately benefit Shire and is entirely consistent with our clear strategic objective of strengthening our rare disease portfolio,' said chief executive Flemming Ornskov.

'It brings us a new growth driving product which augments our already strong growth prospects.'

The move comes at the same time as a push by newbie chief executive Ornskov to simplify the business. His 'One Shire' programme has been designed to consolidate its three autonomous divisions into one business. Just last week it emerged the group is considering substantial cuts of up to 180 jobs to its clutch of research scientists, based in its Basingstoke HQ. It is also shifting its Swiss office from one side of the country to another and refocusing its US operations near Boston.

ViroPharma generated net revenues of $428m in 2012 and this is expected to rise this year. Rare diseases currently represent 30% of Shire's sales – Cinryze is expected to make up 40% of the company's sales once the acquisition is complete.

'This acquisition is expected to create a $2 billion rare disease revenue base and delivers further strong growth prospects,' added Ornskov.

Hereditary Angiodema, which causes sudden attacks of swelling, affects around 18,000 people in the EU and US. Shire already has an acute treatment for the condition called Firazyr.

For ViroPharma, the deal means greater scale and international reach.

'We will have access to resources to expand product distribution, giving us a platform to provide our crucial therapies, such as Cinryze, to more patients than ever before,' said Vincent Milano, chief executive of ViroPharma.

The purchase has been hailed as the 'big deal the market has been waiting for'. Shares in Shire are currently up 3.68%, following a steady climb in early morning trading. As the 'One Shire' programme continues to shake up the company, MT wonders what other tricks Ornskov has up his lab coat sleeve.