Sir Mike Rake: Our politicians don't have business experience
The MT Interview: the new CBI president may breed polo ponies, but he's a down-to-earth type who'd talk to anyone to boost British business.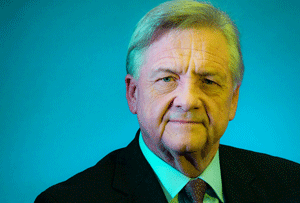 The new head of employers' organisation the Confederation of British Industry went to boarding school and is crazy about polo.
Sir Mike Rake, 65, president of the organisation that likes to think of itself as the 'Voice of British Business', is that person. He went to Wellington College, used to have his own polo team and played regularly at weekends. Now he just has a farm in Argentina that breeds ponies.
Through polo, Rake got to meet Prince Charles, who made him chairman of his Business in the Community charity. Rake plays tennis at the Harbour Club in London, whose gym Princess Diana used. For years, Rake was known as Britain's highest-paid accountant, on a salary of £3.6m a year (he received a knighthood for his services to the profession).