Sir Nick Clegg: 'Business leaders must speak up over Brexit'
Privately, chief executives speak of disaster ahead. They must make their voices heard, says ex-Lib Dem leader Sir Nick Clegg.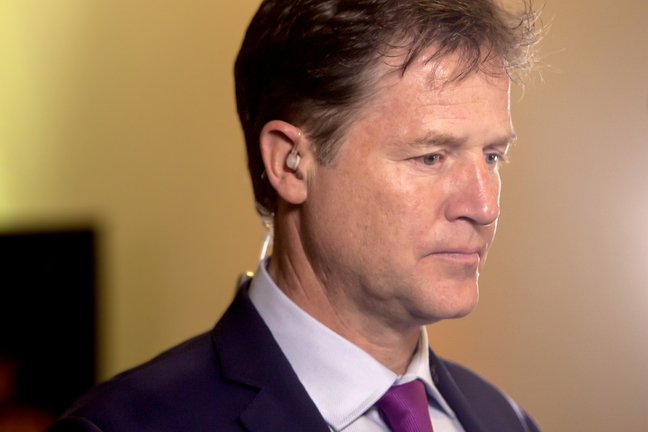 Sir Nick Clegg has made no bones about his views on Brexit. The former Lib Dem leader, who served alongside David Cameron until the Tories won an outright majority in 2015, has written a book called How To Stop Brexit (And Make Britain Great Again) and published a video to encourage people to 'push the pause button and think again about what's right for our country'.
Speaking at The Economist's Pride & Prejudice conference in London yesterday, Sir Nick encouraged business leaders to speak up over Brexit too – or pay a hefty price for their silence.
Sir Nick Clegg on...
Brexit:
I've lost count of the number of chief executives, chairmen and captains of industry of big British businesses who say to me privately: 'Brexit is a disaster. It's terrible for my shareholders. It's terrible for my customers. It's terrible for the economy. It's idiotic. The negotiations are going nowhere.' I say: 'For heaven's sake, speak out!' The government is making pivotal decisions – decisions that will set the tramlines of the way this country will function for years to come – and yet businesses are staying silent. I'm starting to lose patience with the lack of courage and bravery. A lot of people have persuaded themselves – foolishly, in my view – that Corbyn is a bigger risk to their businesses than Brexit.