Sir Philip Green to get behind British factories
The billionaire Topshop owner has announced he has upped his use of British clothing manufacturers by 20% because of the rising cost of using overseas producers.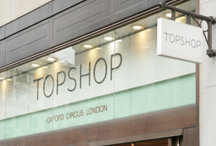 He's drawn more opprobrium than approbation in recent months because of the use of cheap labour overseas. But Sir Philip Green's Arcadia Group has finally made the headlines for something a bit more positive sounding. Thanks to falling demand for Chinese exports and therefore the rising cost of manufacturing, Green has decided that his Topshop and BHS empire should do a bit more of its production in the UK. Should be a carrot to those protestors…
He said: 'We've been pushing to see what we could do to keep it nearer home. This is something we are permanently looking at, every day, every week. UK manufacturing gives us a different capability.' What capability is he talking about? Well, major Topshop rival, Zara, manufactures its clothing in Spain, meaning that it can react quickly to changes in fashion trends, and new lines of clothing can be rolled out without having to enter into fixed-term contracts with producers in the Far East. H&M, although a much cheaper end of the clothing market, also uses this approach.
Green now uses at least 47 British factories, when just years ago hardly any were on the books. Other retailers are hot on his heels, too: John Lewis, Asos and Mulberry are other brand planning to ramp up domestic production as Far East operation costs continue to rise. The UK textiles industry employs around 100,000 people, but many manufacturers have moved their production operations overseas or used third party suppliers to cut costs.