Sir Victor Blank tells MT why he agreed to buy HBOS
Ex-Lloyds chairman Sir Victor Blank thinks history will be on his side over the much-maligned HBOS merger...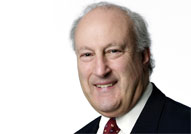 Sir Victor Blank has had a rough ride since Lloyds agreed that fateful deal to acquire HBOS, culminating in him stepping down last month to appease shareholders. They were angered by post-merger revelations of HBOS's £10.8bn losses in 2008, which have undermined Lloyds' reputation for conservatism and forced the Government to bail it out (losing shareholders a lot of money in the process). So when MT met up with Sir Victor recently, we were fascinated to hear his take on what (if anything) went wrong. Perhaps unsurprisingly, his view is that everyone will eventually realise how great the deal was – and either way, we shouldn't go blaming him...

As the co-author of a famous tome on takeover strategy, Blank's credentials in this area are impeccable ('[the deal] was done by the book, and I should bloody well know because I wrote the book', as he puts it). However, that hasn't stopped a sizeable amount of blame being laid at his door, with suggestions that Lloyds failed to do enough due diligence, or took too big a risk with its shareholders' money. But Blank argues that he did everything that could have been expected of him. All the post-merger problems, he claims, were due to the fact that 'the economy fell off the scale' shortly afterwards, an event he insists nobody saw coming (and he may have a point there).

He also denies that the deal is the disaster it has been made out to be. 'You don't judge a massive strategic move six weeks after the deal has been completed,' he says. 'You have to give a merger time. But a lot of people didn't want to give it time'. Moreover, Blank suggests, the move was vital: without it, 'the Government would have had to nationalise HBOS... The consequences of that for the UK banking system would have been dire'.

Blank also talks about how he feels about the current demonisation of bankers, and their use to society ('I make a distinction between retail banking and investment banking activities'); his attempts to persuade Gordon Brown and co of the dangers of restrictive measures like bonus-capping; how he envisions life after Lloyds; and the future of the banking industry as it emerges from turmoil. You can read the whole of this explosive interview online HERE.

In today's bulletin:
What better way of killing the Royal Mail than a Christmas strike?
Rumoured Lloyds rights issue raises awkward questions
Ticketmaster and Live Nation face the music
Sir Victor Blank tells MT why he agreed to buy HBOS
Lunch is for wimps?