Six things UK businesses can learn from Silicon Valley
The most successful and fastest-growing businesses in the world have a few things in common, says CEO of Kitcatt Nohr Digitas Marc Nohr. After a whirlwind tour of 18 such companies in four days, here are his top six.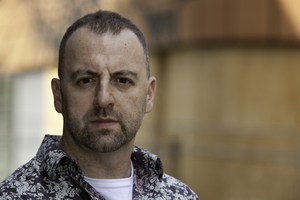 A higher purpose
The first relates to vision. Specifically, the importance of a company vision which transcends the every day and points towards a higher purpose. For Facebook it's the creation of 'the largest living map of living connections'. For Twitter, it's 'instantly connecting people everywhere to what is most meaningful to them'. For AirBnB, the service which allows users to rent each other's apartment, it's the sense that 'a world of sharing is a better one'. Get the idea?
'Always in beta'
And emerging seamlessly from this sense of vision is a distinct culture and definition of what it is to be 'one of us'. Each one of these cultures is different, but distinct, and characterised variously by ambition, restlessness, contrarianism and being 'always in beta'. In other words, always trying to improve, refine, innovate.
Dogs everywhere
In many instances, these cultures manifest themselves in workplaces which are three dimensional representations of the brand. Google's campus in Mountain View with its outdoor spaces, colour, sense of fun and exploration (Google it and see for yourself). Zynga's office with its interactive light-tunnel through which all visitors walk, its room dedicated to life drawing and its bars and restaurants (free food is a recurring theme). IDEO's cafe, all glass and wood, with a toy workshop hovering above on a mezzanine which makes you want to, well, play. IDEO had no dogs, but plenty of the other offices did, under desks and wandering the halls.