Six tips for scaling up your start-up
Grow your own people - but know when to hire from outside too, says Hyperoptic founder Dana Tobak.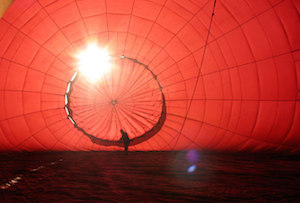 Scaling a business carries a host of potential pitfalls, as I know from my own experience after closing a £50m funding round two-and-a-half years ago. Where there's growth, there are inevitably growing pains - but many can be avoided with the correct planning.
Start-ups, even well funded ones, need to conserve cash and spend smart. Plus you don't want to lose your speed and agility as you grow. Here are some of my top tips to successfully scale a business.
1. Get your spreadsheets out
Gut feeling is key, but knowing the potential full cost of your decisions is important too. Running out of cash before a milestone is reached can destroy your 'baby', or at least take it away from you. You need to stress test scenarios - don't assume you've properly forecasted all your costs and customers. What happens if the price of your biggest input goes up? What happens if it takes double the time to bring a product live? You may not need to plan for the worst circumstances, but you need to understand the full range of potential outcomes.