Six ways to stop middle management blocking innovation
MT EXPERT: Unless you reward your middle managers for innovating, your company's big ideas are going nowhere, says Harvey Wade.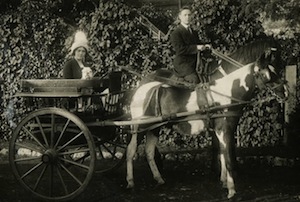 Innovation initiatives have a habit of causing excitement and raising expectations. Senior management anticipate the brand new shiny ideas and front-line employees can't wait to be rid of their daily frustrations. So what could go wrong?

Amid all the enthusiasm, there's a group that is usually neglected in the engagement strategy – the middle managers. Often it's assumed that these managers will support all the company initiatives. It's their role to toe the line and make sure others do. They'll buy in surely?

Actually, they don't.

The role of a middle manager is to maintain the status quo and ensure that set targets are met and the organisational cogs keep turning as expected. They are not needed to pursue flights of fancy - a.k.a. ideas. They are employed to keep order and manage resources.

And then they and their team are asked to innovate. What's in it for the manager? If they are measured on meeting their current objectives, innovation will be seen as a distraction to the 'real work', with no guaranteed rewards at the end.

So instead of ideas flowing freely through the organisation and being implemented in the blink of an eye, they get stuck. Really stuck.

Middle managers become the road blocks. They are not doing it intentionally, but unconsciously (mostly) they get their team to focus on the current deliverables, prioritising the now, because that's what they get 'kicked on' if it doesn't get done. As a result, their team begins to learn that although innovation is a goal of the organisation, it's either for another team or is done in their own time.
This obviously causes innovation to stall. So how can it be overcome? Here are some practical ways that can help middle managers support innovation.
1. Review the roadblocks
Think about how your business model and management structure may be inhibiting innovation. Do you favour those less imaginative staff, who keep the ball rolling day-to-day, over the more unreliable but incredibly creative individuals? Sitting down directly with your middle managers to ask them what they're struggling with and discussing how to overcome any road blocks can also be invaluable.