Skoda, Porsche and Audi keep Volkswagen on the road
The scandal-hit car maker's main brand is struggling, but its profits crept up over the last three months.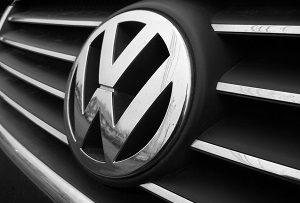 Secondary brands can be a god-send. Just ask RBS – its own reputation is in the mud but its NatWest subsidiary remains one of the nation's most loved (if you can say that of any bank). Another company that's enjoying similar benefits is Volkswagen.
The car maker has been having a torrid time of things after admitting to installing cheat devices in its cars. Sales of its core VW brand have suffered as consumers have become concerned about resale values and the company faces an army of litigators. But its quarterly results, published this morning, are less grim than you might expect.
Yes its sales dipped by 3.4% to €51bn (£39bn) and its pre-tax profits took a 20% dive too. But it could have been a lot worse. The declines mainly came from its core VW division, where operating profits were down more than 85% to just €73m. In contrast, most of its other brands were looking pretty healthy. Skoda sales 'rose significantly' to push up operating profits by 30%. Porsche revenues 'increased noticeably due to significantly higher unit sales' and Audi managed to keep things flat. If they had all nosedived in the way the core brand has then the company would be in much greater peril. In fact its operating profits were actually up slightly to €3.4bn.